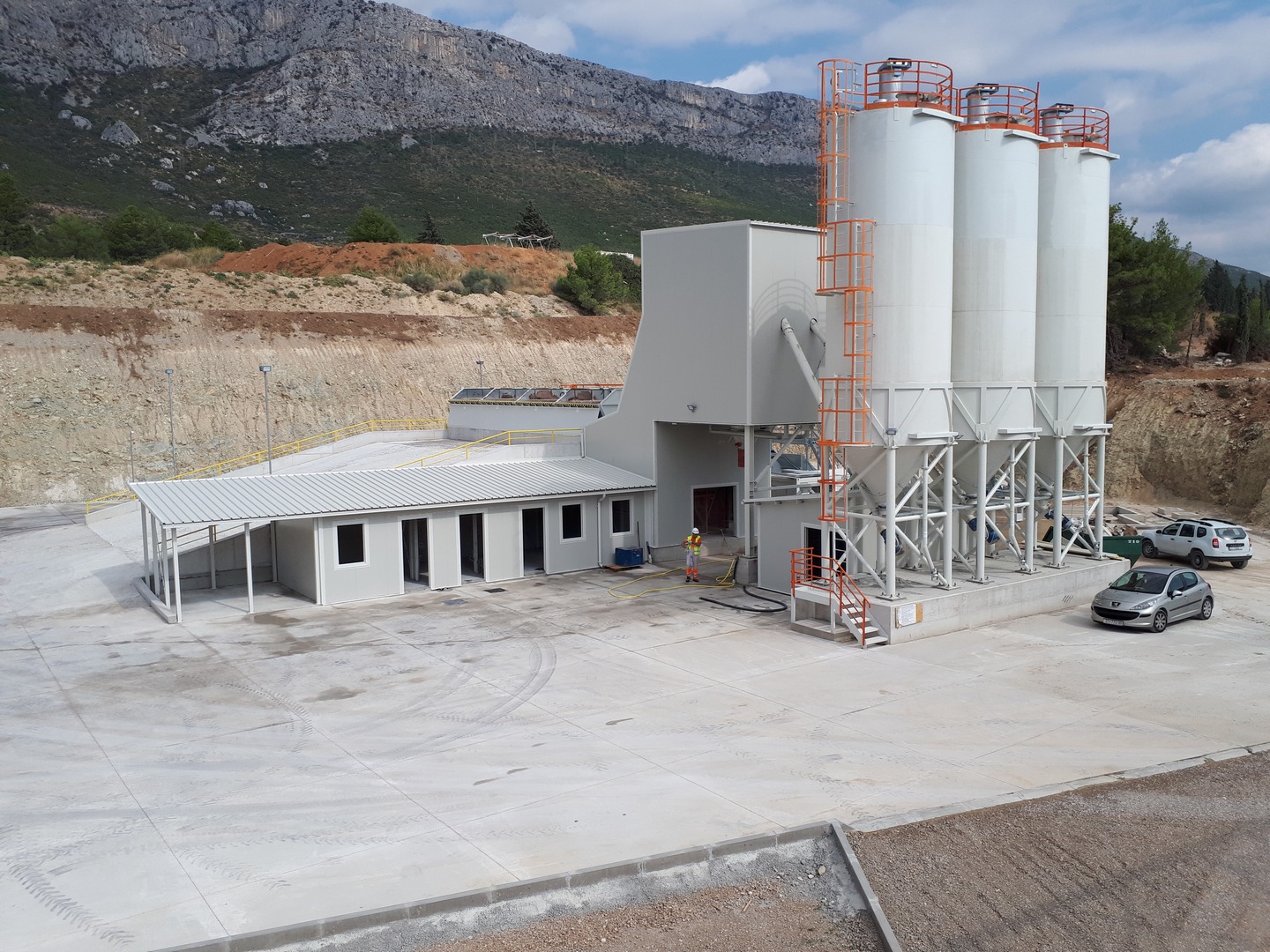 Concrete mixing plant in Kaštel Sućurac
Design of the Main project and Detailed design for concrete mixing plant
within the existing mine "Sveti Juraj" in Kaštel Sućurac.
For the needs of the investor, concrete mixing plant and associated elements have been designed: concrete manipulation space, access ramp for loading aggregates in the bases, a series of metal agregate pickups, cement silos, 2 water tanks, recycler, container with control unit, warehouse for additives, laboratory and storage building, sanitary ware, wardrobe and rest room, a container with a compressor station, a
sedimentation tank, a separator, cesspit, a car park for 4 cars.
Investor: Cemex Hrvatska d.d. Kaštel Sućurac
Gross surface area ca. 150 m².
Lot surface area ca. 7900 m²
Year: 2016.
Comments are closed